Drama Boosters Organization - Board of Directors
Jennifer Moore, President - mommy2miriam@gmail.com
Lisa Guy, Treasurer - lisaguy@carolina.rr.com
We are currently looking for new members to join the Board of Directors.
If you are interested, please email Jennifer Moore for more information.
The South Mecklenburg Performing Arts Department has a long history of success! Each department: Band, Choral, Orchestra and Theater have won various awards state and nationwide! All this talent comes together annually when our musicals showcase live, student-produced music, acting and dancing, as well as student-built sets, whenever possible. Patrons always experience a wonderful entertaining program that only hard work, dedication and talent can deliver. Meet our wonderful directors who make it all possible!
Bonnie Hall

- Director
Ms. Hall
grew up in a small Montana town and graduated from Carroll College in Helena, Montana, where she earned a bachelor of arts degree in Theatre Arts.
Using her technical talents, she worked as a stage carpenter for
Berkshire Theatre Festival in Stockbridge, Massachusetts, and the Florida Repertory Theatre in Fort Myers, Florida.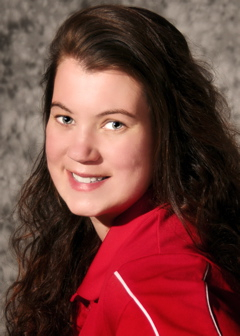 Ms. Hall also worked at the Orlando Shakespeare Festival in Orlando, Florida and The Seaside Music Theatre in Daytona Beach, Florida. Her desire to create extended to other areas such as Fiberglass Fabrication for Sally Corporation and Pizzazz Scenic in Jacksonville, Florida.
Ms. Hall taught at a college prep middle school for two years before joining South Meck High School as our Director of Theatre. She loves working with the students at South and brings much enthusiasm to the Drama Department. The students enjoy her classes, where they hone their creative abilities both in performing and in set building. She lives in Charlotte, NC with her son Patrick. Ms. Hall's favorite pastimes are: reading, swimming, dancing, directing, acting, musicals, carpentry and welding.