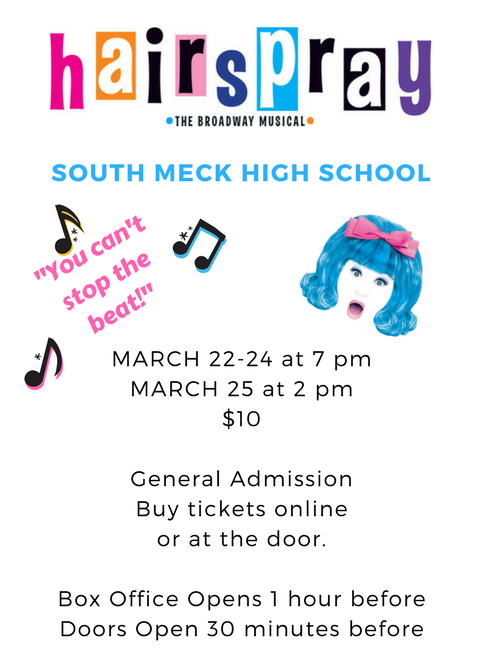 Online sales end at 4 pm on the day of the show (11 am on Sunday). Tickets will also be available at the door while they last!
Special Wednesday Preview!
Students and faculty of South Meck are invited on Wednesday March 21 to a special preview of the show for $5 with a valid SMHS ID. Come support your fellow Sabres!
South Mecklenburg High School
8900 Park Rd
Charlotte NC 28210
980-343-3600
School Office Hours
Monday-Friday
6:30 am-3:30 pm